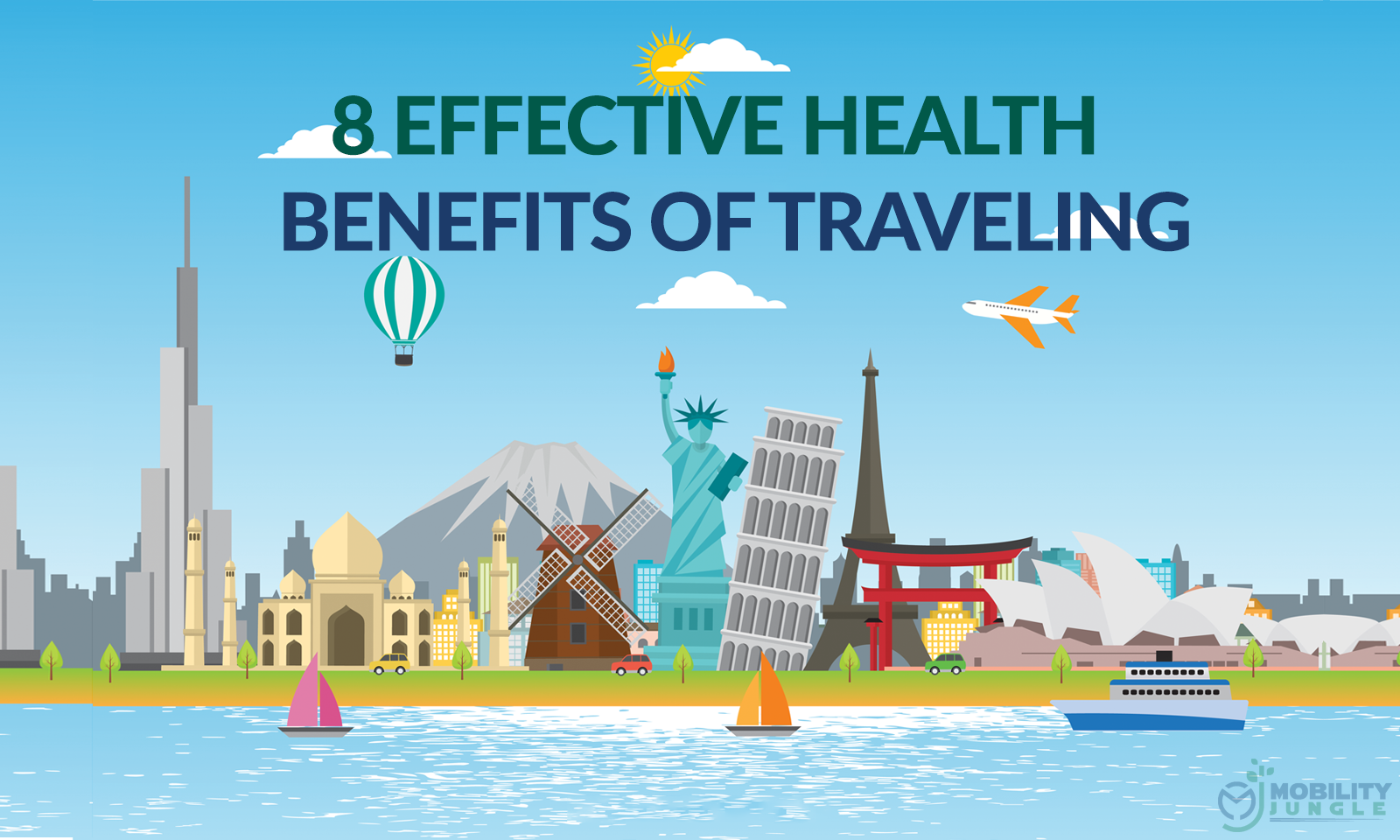 Ever felt the thought of traveling enter your mind? But there's another voice in your head which poses the questions of "What if?" in your mind?
This is the voice which is holding you back from experience. Let me tell you this one fact about traveling; it is an experience like no other. Traveling holds the key to solving a whole variety of problems in a person's life.
When a traveler talks about life-changing experiences, they certainly mean it. I too will resonate the same throughout this article. Ever thought of the fact that traveling carries cure to a wide variety of problems related to our health? Surprised already? It surely does.

It's Never Too Late To Start Traveling!
I have voiced in a lot of health benefits when it comes to frequent traveling. Now is the time to ask yourself this question.
Am I doing justice to myself by not traveling so much?
Will I ever be my happy self ever again?
Will I ever be able to regain my old self ever again?
If you truly want to seek answers to these questions, I would suggest you close this tab and book yourself a holiday today.
Traveling opens doors to happiness in your life. This is the key to good health which everyone strives for.
What are you waiting for? Go and travel the world as you know it!
Keep Sharing this post if you like this one. Don't forget to comment and Subscribe for Healthy tips and Tricks.
P.S.: You can download the pdf version of the content here Travel_Benefits.pdf .
STAY HEALTHY & KEEP TRAVELING
References
https://experiencelife.com/article/dirt-germs-and-other-friendly-filth/
https://www.verywellmind.com/take-vacations-for-stress-relief-overall-health-3145274
https://www.theatlantic.com/health/archive/2015/03/for-a-more-creative-brain-travel/388135/
https://www.marketwatch.com/story/travel-that-keeps-the-heart-and-brain-healthy-2014-01-15
https://www.wisconsinmedicalsociety.org/_WMS/publications/wmj/pdf/104/6/20.pdf
https://www.ncbi.nlm.nih.gov/pubmed/3012979
https://www.ncbi.nlm.nih.gov/pmc/articles/PMC3984126/
https://www.ncbi.nlm.nih.gov/pmc/articles/PMC3744525/
https://brainconnection.brainhq.com/2013/03/05/the-anatomy-of-movement/
https://www.washingtonpost.com/news/to-your-health/wp/2015/06/24/what-an-animated-movie-about-feeli
ngs-gets-right-about-the-brain/?noredirect=on&utm_term=.27f38f51b912
http://mcgovern.mit.edu/news/news/how-the-brain-pays-attention/
https://memory.foundation/2013/11/06/brain-areas/
https://matadornetwork.com/bnt/7-scientific-facts-prove-travel-good-health/
https://www.lifehack.org/338212/science-proves-that-travelling-can-boost-your-health-and-overall-well-being
https://traveltriangle.com/blog/health-benefits-of-traveling/
https://www.passporthealthusa.com/2016/04/is-travel-good-for-you/
http://worldation.com/opinions/health-benefits-traveling-abroad-proven-scientists/
https://travel.usnews.com/features/why-travel-is-good-for-your-health